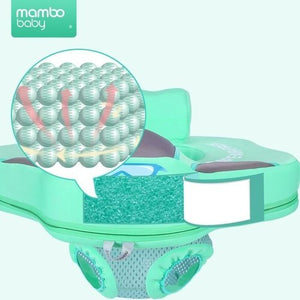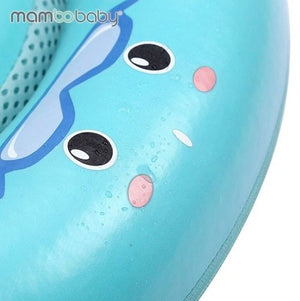 Mambo Seat
FOR BABIES 6 - 48 MONTHS - For infants to toddlers, this float comes with a built-in adjustable seat and is a great choice to help your child feel more comfortable in the water. 
THE WORLD BEST BABY POOL FLOAT - Take this to the beach or pool, or use it in a bathtub to get your baby comfortable and confident in the water. Mambobaby floats introduce babies and infants to the water in a safe and fun way. Infants can float on their backs and enjoy the feeling of the water and their surroundings. Older babies can be on their tummies so they are able to interact and watch all of the fun. The float allows babies to kick so they're getting to know how to properly start swimming. 
UPGRADED 2023 VERSION - The Mambobaby Float has gone fully waterproof, with more safety features and better fabric to create the perfect new generation swim trainer for every baby. Mambobaby'ss unique PearlFoam™ material allows for the next generation of water buoyancy swim assist aids with high-quality 

waterproof 

wrapped fabrics that are soft to the touch.
5-DAY EXPRESS 

SHIPPING

 

& 100% MONEY BACK GUARANTEE

 

- All orders ship quickly straight from our worldwide warehouses.

**

Absolutely love your Mambobaby float or receive a 100% money-back guarantee.
Use only under the constant supervision of adults. Only to be used in water in which the child is within its depths. Will not protect against drowning. Hand wash with mild detergent. Do not scrub or brush. Hang it in a cool and ventilated place after use in order to avoid mildew. Keep away from fire, high temperature, and sharp objects to avoid any damage. **5-day shipping is for United States mainland addresses only. ***Although our Mambobaby products are extremely safe, please never leave your baby unattended in water.